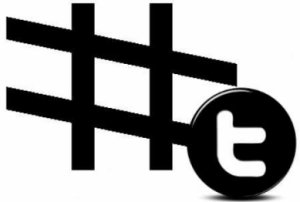 One of the ways of making money online is through Twitter marketing. Some internet marketers are making a mint by setting up numerous accounts, getting thousands of Twitter followers and then sending them affiliate offers.
Sound simple enough doesn't it?
Like everything else there is a technique to it. Firstly, it's not always easy to get thousands of TARGETED  followers. Secondly, you can't just send your followers affiliate offer after affiliate offer or they will quickly unfollow you.
I want to share with you today a way of getting those TARGETED Twitter followers in the next 5 minutes.
Using the # tag (hash tag) will enable you to join a 'global' conversation, and will help potential followers find you on twitter.
By using your niche related # in your tweets, you'll get TARGETED followers, for free!
Here's the 5 step process to Making Money Online with Twitter Hashtags


1. Go to http://hashtags.org/
This is the first place to find most recent and hot hashtags.
2 Search for a # tag  in your niche.
3. Write a few tweets including your chosen #tag e.g #health  #dogtraining, #internet, #webmarketing.  Don't over do it though or you could put people off.
4. Schedule your tweets using a free application such as     https://hootsuite.com
5. Repeat this everyday and watch your followers GROW.
Make your tweets interesting and useful and slip in an affiliate offer from time to time and you will be making money online with your thousands of Twitter followers in no time.
What methods do you use to get more targeted Twitter followers?