I really think that Alex Jeffreys, my former mentor and coach, has lost the plot. I can't believe that he's practically giving away his Million Dollar Blueprint for how to make money online.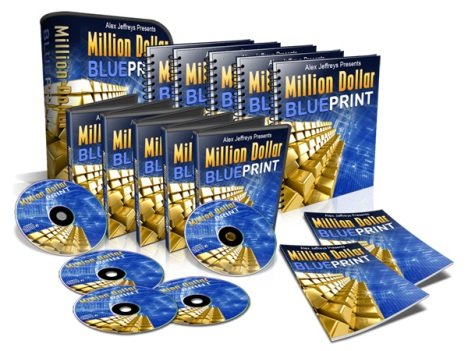 Experienced and newbie internet marketers are snapping it up like crazy and at the price he's selling it for you can understand why.
Who is Alex Jeffreys?
Alex, in case you don't know, is a highly successful internet marketer from the UK who had made his million against all odds. He left school without any qualifications and then worked in construction earning a low wage before he started out online.
But it wasn't plain sailing for him to start with. He struggled to make any money on the internet but with some coaching and mentoring from a highly successful internet marketer soon remedied that and he was on his way to phenomenal success.
Alex hasn't forgotten how difficult it was to start to make money online and is now passionate about helping others. Many people including myself have taken his Marketing With You Coaching Course and I can tell you he is the real deal. A down to earth guy with no airs or graces. He tells it like it is.
So what's The Million Dollar Blueprint?
Million Dollar Blueprint is a set of 9 exclusive videos from a seminar that Alex held for his high ticket coaching students in Las Vegas at the end of  2010.
I've just watched them all and I can tell you this is something that you should grab with both hands before he comes to his senses. He's charging just a measly $19.95 for the videos of the event that his coaching students paid $1,297 a ticket for!
Here is what you get:
Video 1 Workshop Overview
Video 2  Product Launch Profits
In in this video Alex goes into all the details of what you need to do to start a successful business online. Get ready to take plenty of notes.
Video 3 – Anatomy of a Monetized Blog
Stephanie Mulac explains how her husband was able to quit his job by monetizing her blog. They now travel around the USA in a motor home. A new slant on working from home!
Video 4   How I quickly Build a List
Jit Uppal one of Alex's students explains how he build a list of over 32,500 subscribers using techniques such as"ad swaps" and "power ad swaps".  You will get some great tips here.
Video 5    Brainstorming Q&A Session
People get advice from Alex, Stephanie and Jit on their online business problems. Plenty of good ideas in this one.
Video 6   Care and Feeding of your Opt in List
Stephanie Mulac talks about how to build a relationship with people on your list and care for them. So important if you want them as loyal subscribers.
Video 7 Affiliate Launch Formula
Alex covers email marketing, relationship marketing and affiliate marketing.
Don't miss this if you are an affiliate marketer.
Video 8  Membership  Site Profits
Dean Holland and Adam Spiel who run a a very successful membership site discuss how to make money from a membership site. .. Not all membership sites make money. Make sure your does.
Video 9    Million Dollar Blueprint
In this last video Alex reveals his "Million Dollar Blueprint". He gives you his magic formula for the pre-launch and launch of a product.
These videos contain a mine of information that is essential if you want to make money online. Grab them now at this incredible price before he comes to his senses. Million Dollar Blueprint
Claim Your Bonus:
If you buy Million Dollar Blueprint through my link I will send you these two great ebooks free of charge: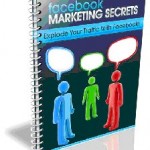 Facebook Marketing Secrets
Quick start guide to setting up powerful Facebook advertisements that drive in unstoppable traffic from your niche market!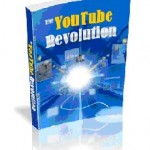 YouTube Revolution  with PLR
Tips And Tools To Help You Maximize Your Exposure On YouTube…
Comes with ready to edit webpage and full PLR
Just send an email with "Million Dollar Blueprint Bonus" in the subject line and your receipt for Million Dollar Blueprint to me at:
info [@]sandy-halliday.com  and I will send you the two bonus ebooks.
Even though I have done Alex's coaching course I discovered even more tips about how to make money online with Alex's Million Dollar Blueprint.