Well it's been one hectic week. I've been visiting forums, Oil Rig hopping, writing articles for hubpages and this blog, tweeting, creating profiles on social networking and bookmarking sites, thinking about what to say when (nearly said "if " there- must be positive!)  I make a video, entered a gift in a giveaway,  and I listened to Alex's interview with Rich Schefren….
And that was just to drive traffic to this blog. I've also written an article for my detox blog and put out my weekly detox newsletter. Whew! My head hurts! How do people manage when they are active in more niches?
I suppose they must outsource a lot of what they do. You would have to be superhuman to do it all yourself.  Top internet marketers outsource all the time. Rich Schefren says he outsources everything. Wouldn't it be great to get to that stage?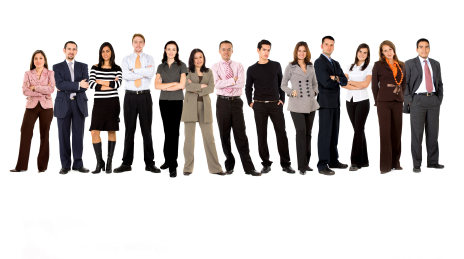 But if you've never done it before it can be a bit daunting. So, I thought it would be good to put together some savvy outsourcing tips.
Outsourcing is simply hiring someone to do something for you.  It's a great way to free up your time so you can concentrate on making money on the internet and is often necessary to grow your business. It need not be expensive but it's not always easy to find great people to work with. I had a few disasters with article writers in the past before I found a gem.  Here are my top tips:
1 – Ask a lot of questions. Before you hire someone to work on a project with you, ask questions. A lot of people are embarrassed to ask too many questions or simply don't know what to ask. But keep in mind that you're going to be working with this person and it's best to learn early on if you're a good match.
Ask about their experience, their other work commitments (ie. will your work have priority, etc.), their turnaround times, their policy on correcting mistakes, their billing preference,  who retains the copyright and so on.  The more questions you have the better.
2 – Test the waters. Before you appoint some one for your project it's best to ask to see samples of work they have already done. This way if you are getting some articles written for example, you can get an idea of the writer's style and quality of their work. Ask for references too. It pays to get as much information about what others think of them.
3 – Write a contract. You should always have a written agreement in place before working with someone. It can be done online. This doesn't necessarily have to be a formal contract but at the very least it needs to detail the project, expectations, any revisions if applicable,  completion
dates and other important points. A clear written agreement will help both parties involved know what their commitments are before moving forwards.
People taking on these jobs often have their own contracts ready but you can ask for it to be changed if it's not exactly what you want. Companies that specialize in outsourcing services often have contracts you can use.
4 – Treat people fairly. If you treat the people you hire with respect and fairness then they are more likely to show you the same in return. Building strong working relationships is important to the success of your business. An easy way to do this is by always treating people kindly and following through on your word.
Outsourcing can be tricky at the best of times. It's probably best to start out with a small project first and build up from that. It can be difficult to find good people to work with but it's worth the effort in trying until you do. When you find someone that's a good match, they are worth their weight in gold.
Where do you find people? Two of the best known are Elance and Guru but there is oDesk,  PeoplePerHour and Rentacoder.  A new kid on the block is Fiverr.com where you can outsource stuff for just 5 dollars! Many others will come up on a search. So, these are my main outsourcing tips.  Do you have any others to share?