Module 4 of Dean Holland's  Quick Start Challenge is called  the "Instant Internet Lifestyle". Instant? Is it really possible?
This weeks module is all about how to make money online by creating an automated business with recurring income so you can lead the internet lifestyle if that is what you want.
Just a quick recap about the previous Modules:
Week 1 was about the state of the internet today and how to establish yourself online. The challenge was to set up a blog, if you didn't already have one, get an  About Page done and write a blog post about the challenge. Quite a clever marketing ploy on Dean's part!
Week 2 was all about getting free traffic to the blog. The challenge was to get some traffic flowing to your blog.
Week 3 was about building an email list. The challenge for this week was to get a free gift ready and to set up an optin form in the side bar.
If you are looking for mine I haven't got one at the moment. This is because my new free report is going to be part of my squeeze/sales funnel and I am still in the process of getting it altogether.
The previous one was not very successful when I tried it out with a couple of solo ads. I hope that the new one will get better results.
In this week's Module Dean tells the story of how he was £60,000 in debt at age 24 but was able to quit his job after only 8 months of starting an internet business.
In terms of making money on the internet for most people I would say that was pretty "instant" wouldn't you?
I have read an account of one blogger who took the Quick Start Challengewho had been blogging for 7 years and not made any money before he started the Challenge.
Dean made so much money by the end of 2010 that he took a year out to taste the internet lifestyle. But, as you might imagine, his online business suffered as he just left it.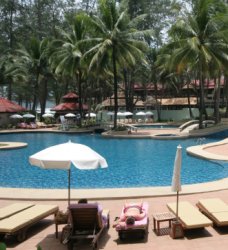 He told this story to illustrate the need for an automated business and recurring income if you really want to make money online and enjoy the freedom that an online business can bring.
One way of getting a recurring income is through membership sites. I expect you have seen or even joined one of these yourself.
You pay a monthly subscription and get access to a website with information or services in various formats such as videos or written reports. You get new material each month.
Of course you have to have your own product for this but if you don't you can promote one as an affiliate. It pays, of course, to find a good one where the members stay for a reasonable length of time.
Dean gave some annual figures of what you could be earning simply from promoting a membership site as an affiliate but that is assuming the people continue for a year. I've read that the average is about 4 months! People come and go much like they do on email lists.
The encouraging thing was that he said some of his affiliates were paid $5,000 – $9,000 a month ( hat would do me very nicely!) simply from having an affiliate banner for one of his products on their thank you pages. The trick is to send enough traffic to it.
This weeks Challenge consists of several tasks. The first is to write a blog post about the Challenge and your experience being part of it. The second is to make a video testimonial for it and upload to YouTube.
In spite of good intentions last year I have yet to make a video so that will take me out of my comfort zone that's for sure!
I will write my blog post about my experience with it once I get my squeeze funnel finished and my optin form set up.
The Quick Start Challenge is a proven system all about how to create your own internet business fast and on a shoestring budget. It is good if you are a new to internet marketing and don't know how to get started making money online and it's good if you already have an internet business but are not making a full time income.
In fact, the Quick Start Challenge has been so successful that Dean has just offered a License rights deal to a limited number of internet marketers.
If you are struggling to make money online I highly recommend Dean Holland's Quickstart Challengeto get you started.