Archive for blog hopping
I can hardly believe that another week has flashed past. This time last week I was in sunny Spain getting ready to return home after a wonderful 4 week break although my husband tells me I spent too much time on the laptop.
The truth is that I enjoy the making money online business. I wouldn't do it if I didn't. If I had the time I could spend hours at it!
It was quite a shock to the body to come back to the cold here after getting used to 20C+ sunny days in Spain.
Although I was unable to put in my minimum of 60 minutes a day trying to drive free traffic to my blog for two days last week I have been making up for it this week.
The question I asked  on Marc's  Q & A Webinar last week was  "Should I have keywords in my blog post titles? "
After going through Module 2 videos of the coaching course about setting up a blog I realized that he had not said anything about keyword research or using keywords in blog posts or post titles.
Establish an online presence
All the things I have ever read about blogging say that you should spend some time researching keywords in your niche before setting up a blog and then work them into your blog titles and posts.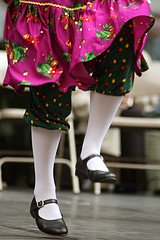 I'm back to blog hopping again!  If you haven't come across the term before it simply means blog commenting. You leave comments on other blogs as a way to get backlinks and traffic to your blog. Alex Jeffreys called it Oil Rig Hopping.
I must admit that although I tried to do it regularly when I first started this blog I have fallen by the wayside recently. I found it and still do quite difficult to find blogs with up to date, frequent posts that attracted traffic in this making money online niche. You can tell if they get a reasonable amount of traffic and if they are popular by the number of comments they get.