Archive for CommentLuv Premium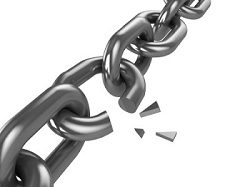 If you use CommentLuv Premium on your blog you will probably have seen the discussions about the bad or broken  links in the comments and their possible effect on your SEO.
Google scans your blog's comment section and some users have removed the plugin for fear that the broken links could damage their ranking.
There is some controversy about that but broken links can affect your blog load time and Google takes that into account in it's ranking algorithm.
A key part of SEO is making your site friendly to the spiders. If they can find their way around your site, they can index it, and then your site will get more page views.
I realized when I mentioned the CommentLuv Plugin in my last post that I had not written a post about it even though I had meant to.  So, as I am often being asked by subscribers how to get free traffic here's my long overdue post about how to get free traffic to your blog with CommentLuv Premium.
There are two versions of this WordPress Plugin. CommentLuv Lite which is the free version and CommentLuv Premium the paid for version which has a whole host of added features.
If you want to get more traffic to your blog you might want to take a look at SEO Super Comments plugin for WordPress. I have just installed it on this blog after seeing it listed on a blog post that Adrienne Smith wrote.
I must admit, although I studied quite a few reports for the best plugins to install when I first set this blog up and try to keep up to date with the latest plugins I had never come across this one before.