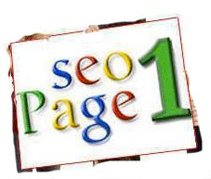 Alison Rothwell became an expert in SEO simply because she needed customers for her new online store. When she left her corporate job to set up an online business and no one was buying her products she was determined to find out why.
She resolved to learn all she could about internet marketing and search engine optimization and eventually got her site to the first page of Google for her keywords much to the dismay of others who had older and more established sites.
Other webmasters noticed her and asked for her help. Now she teaches others all about SEO. In this article Alison explains how to improve your Google Page Rank.
5 Killer Tips to Improve Your Google Page Rank
Improving your Google Page Rank will of course have a knock on effect to your position within the natural search results. But don't make the mistake of concentrating solely on Page Rank. Improving Page Rank should be a part of a well organized SEO strategy. With that in mind here are 5 tips to help improve your Google Page Rank.
Continue reading Get On The First Page Of Google To Make Money Online