Archive for internet marketers
I noticed that when I comment on some blogs I sometimes get an email message a few days later thanking me for it. I thought this was a really nice touch so started to investigate how I could do it too. According to several internet marketers I asked, the best WordPress plugin for this is the Thank Me Later Plugin.
The plugin is completely free from the WordPress Plugin Directory and works on WordPress versions 3.1 or higher. So, I thought I would give it a go. After all, what have I got to lose? It's another chance to keep my name out there.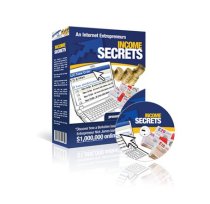 Nick James, one of my mentors,  has just launched "Incredible Income Secrets Of An Internet Millionaire" his latest innovation to help would be internet marketers make money online.
Nick, a UK based entrepreneur,  made his fortune in Direct Marketing before making the transition to internet marketing 8 years ago. He is an inspiration to would be entrepreneurs and internet marketers and  is known for his innovative ideas.
He regularly runs internet marketing workshops (some of which I have attended and already written about on this blog) for a growing band of online entrepreneurs as well as offering private coaching sessions.
Well it's been one hectic week. I've been visiting forums, Oil Rig hopping, writing articles for hubpages and this blog, tweeting, creating profiles on social networking and bookmarking sites, thinking about what to say when (nearly said "if " there- must be positive!)  I make a video, entered a gift in a giveaway,  and I listened to Alex's interview with Rich Schefren….
And that was just to drive traffic to this blog. I've also written an article for my detox blog and put out my weekly detox newsletter. Whew! My head hurts! How do people manage when they are active in more niches?