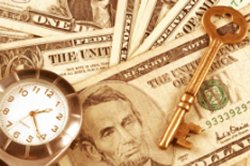 Last week we had a Webinar every night about how to drive traffic to our websites and it became very clear that effective time management is the vital key to getting everything done. Alex gave us so many ways of driving traffic to our blogs for free that my head was spinning. Where do I start?
Let's see if I can remember all the ways he mentioned of driving traffic to our blogs. There is good old article marketing, forum participation, blog commenting, press releases,  video marketing,  use of social networks like Twitter and FaceBook, bookmarking, guest blog posting, creating Hub pages or Squidoo lenses, blog linking and submitting to blog directories.  I'm sure there are others that don't spring to mind right now.
Continue reading Effective Time Management For Internet Marketers – Where does the time go when you're having fun!