Archive for keywords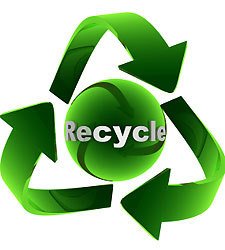 Reading about Jane Fonda's new workout DVD made me think about how you can recycle your old blog posts. Just as Jane has given a new twist to her original best selling exercise videos you can give a new twist to your old blog posts.
By the way this post came about from one of My 5 Top Tips For Getting Ideas For Blog Posts which I wrote a post about not long ago.
I am talking here about recycling your old blog posts by re-posting them on your blog. There are other ways of recycling old blog posts by posting them elsewhere but that will have to be a subject for another blog post.
The question I asked  on Marc's  Q & A Webinar last week was  "Should I have keywords in my blog post titles? "
After going through Module 2 videos of the coaching course about setting up a blog I realized that he had not said anything about keyword research or using keywords in blog posts or post titles.
Establish an online presence
All the things I have ever read about blogging say that you should spend some time researching keywords in your niche before setting up a blog and then work them into your blog titles and posts.
One of the secrets of how to make money money on the web is to discover enough long tail keywords that have very little competition and use them to bring traffic to your site.
Alison Rothwell is an expert on SEO and explains it well in her newsletter article here:
What Are Long Tail Keyphrases?
Let's first review how search engines rank your site. In case you aren't aware of how this process works, we'll make it simple for the purposes of this article. Search engines (like Google, Yahoo and Bing) will rank websites within categories and subcategories. So, take the example of the category of "cars".