I spent yesterday in London at the Ultimate Facebook Seminar. Mark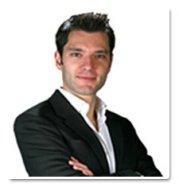 Anastasi organised the 4 day event in just 2 months after he got the idea while having a shower.  I was lucky enough to get one of the free tickets that were being offered.
I have been interested in learning more about how to make money with Facebook marketing and thought this was the ideal opportunity but I couldn't do the 4 days. That would have been information overload!
The event held at the Thistle Marble Arch was packed out. There must have been at least 400 people there all crammed into a small room. It was so hot you couldn't breathe. Everyone was complaining that the air conditioning did not seem to be working properly.
Continue reading Ultimate Facebook Marketing Seminar – Quick Tips