Archive for Nicole Dean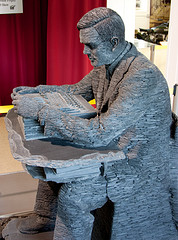 I religiously avoided PLR material for a long time because I had heard that it was usually rubbish and not fit for making money online in any way.   But then I read a few ebooks about using  PLR to make money and it completely opened my eyes to the possibilities.
Now I use it a lot to get ideas for articles, for blog posts, to write emails, and for free reports.  You will note that I say to get ideas.  I always rewrite PLR articles usually taking 3 or 4 articles and creating 1 good article or blog post with them.
Today I want to share Nicole Dean's remarks about the misconceptions about using PLR for your making money online business.
Do you ever feel that you do not have enough time to do all the things that you want to do towards your efforts of  making money on the internet?
I know I do.
I have recognized the fact that I can't do everything myself and have started to outsource some of the work.
I  would really love to have a virtual assistant. I would probably start off with a part time one first but wonder if I could keep one busy enough and if they would do what I ask.
There are plenty of questions about outsourcing when you start making money on the internet but Nicole Dean gets to grips with the problems in her guest article which I publish below:
How to Outsource Parts of Your Internet Business
One of my favorite topics to discuss is outsourcing.
Anyone can put an info product together & call it done. Every day people are creating information products -eBooks, videos, audios, even DVDs – to make money on the internet and are looking for ways to sell them to their market only to get stumped with the process.
But, what if with a little bit of extra effort you could turn your info products into a tidy little profit? What if you could discover the little extra things it takes to successfully make more money on the net with your information product?