Archive for Paul Teague
I spent yesterday in London at the Ultimate Facebook Seminar. Mark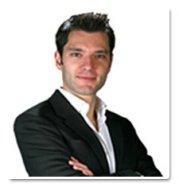 Anastasi organised the 4 day event in just 2 months after he got the idea while having a shower.  I was lucky enough to get one of the free tickets that were being offered.
I have been interested in learning more about how to make money with Facebook marketing and thought this was the ideal opportunity but I couldn't do the 4 days. That would have been information overload!
The event held at the Thistle Marble Arch was packed out. There must have been at least 400 people there all crammed into a small room. It was so hot you couldn't breathe. Everyone was complaining that the air conditioning did not seem to be working properly.
One quick and easy way to make money online this year is to contribute gifts to JV Giveaway Events. You might wonder how giving stuff away can help you to make money.
Here's 3 ways you can make money online through JV Giveaways
#1 Offers to your list
You can build a subscriber list and make money by sending them affiliate offers. Of course, you don't want to be bombarding them with promotions all the time. You have to build a relationship with them by sending them good information that will help them with their business.
I've just has the chance to review the Auto Cash Funnel course and I can honestly say that if you have been struggling to make money online then this is for you. Paul Teague and Chris Freville have created a very simple and effective system that works straight out of the box.
Who are Paul Teague and Chris Freville?
Chris is a really nice, well respected and successful UK internet marketer, coach and mentor. He has launched a number of very successful products and consistently appears as the top affiliate marketer in JV promotions.