It's Father's Day today here in Spain and a national holiday but the festivites started at the weekend with the Las Fallas fiesta.
What started as a feast day for St. Joseph, the patron saint of carpenters, has evolved into a 5-day, celebration ending with firework displays and "the fires".
How the Spanish like their fiestas!
Las Fallas is the tradition of creating and erecting huge Spitting Image style statues of political figures, celebrities and royalty then burning them in a ritual known as La Crema.
Can you believe that they spend a year creating these figures only to erect them for a few days and burn them down? Reminds me of that  churn and burn listbuilding method that some ruthless internet marketers use to make money online .
Sounds like a complete waste of time, money and effort to me not to mention the dangers associated with burning them but the locals insist it is great fun and something not to be missed.
The biggest statues are apparently found in Valencia which is about an hours drive from where we are on the Costa Blance but we saw them erecting some in Denia, about 15 minute from us, on Saturday evening.
Children were having great fun letting off loud fireworks in the streets.
Here are some pictures we took.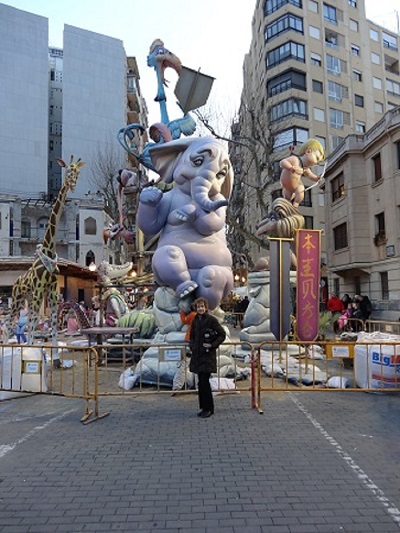 Yes, that's me bundled up!  It was cold and windy that day but back to 20 C and sunny today.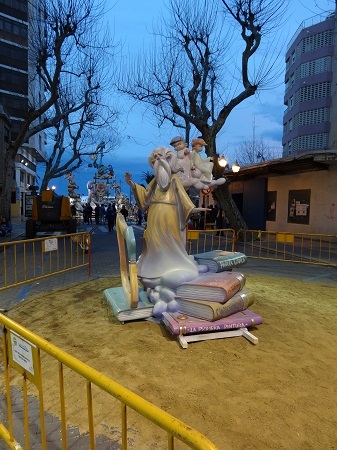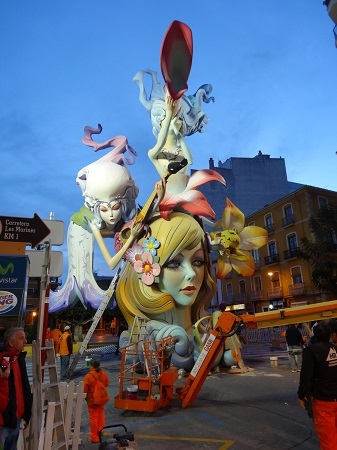 St Patricks Day falls just two days before this so of course it's a great excuse for the Irish to celebrate in style too.  We popped down to Moriara on Sunday for the music festival they put on over the weekend but I think we missed the best of it on Saturday. The bands that were on Sunday were mainly rock bands with the bass so lound that it goes right through you. Not my type of music at all.
We enjoyed watching the two girls performance of the Irish Step Dancing.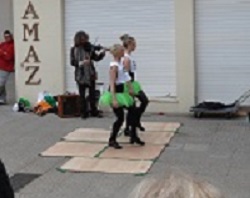 Watch out for my update on the Turn $100 into $2000 Challenge very soon.