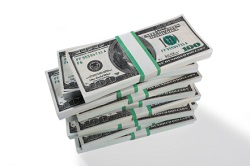 Well this a quick update as it has been quite a hectic week! I have had so much going on in my offline life that I have hardly had time to stop for breath. I really hate weeks like this!
We decided last year that now my husband is retired we would move house. Not only will we downsize but we plan to move closer to two of our children.
One day this week was spent looking at houses which suddenly came on the market and was 100 mile round trip. There is not much coming onto the market in the area we want to move to so they are snapped up when they do.
Another day just flew by baby-sitting for our daughter, and I had to do two more 95 round trips which took up half a day each.
On top of this we are blitzing the house to get it tidy enough for the Estate Agent to take pictures. The main living rooms are presentable enough but a couple of the bedrooms have turned into junk rooms and my office is badly in need of a declutter.
Continue reading Turn $100 into $2000 in 60 Days Challenge – Week 6 Results