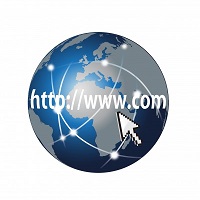 We are always hearing about the importance of getting backlinks to your site and internal linking to get ranked in Google but what about outbound links?
As I was doing forum commenting for the Quick Start Challenge and the Turn $100 into $2000 Challenge I saw a lot of debate about outbound links or external links as some people prefer to call them.
An outbound link, if you don't already know, is a url that you have on your site that links to another website.  When you think about it the world wide web is formed from links from one site to another and enables it to be what it is. does
By linking out from your site, you are "voting" for the site you link to. That is the whole point of getting backlinks to your site.
When other sites  link  to your site you get a backlink from that site which is one of the factors that Google takes into account in it's ranking algorithm.
But what if you link out to other sites?
Some bloggers worry that their search engine rankings will be damaged if they have outbound links. This only becomes a problem if you link to spammy, bad neighborhood sites or link farms. It clearly states on Google's Webmaster blog that outbound links are a common sense way to provide more value to your users.
Others are concerned that they will encourage readers to leave their own site and not return. One way to avoid this is to have your link open in a new window which is easy enough to do in WordPress.
Visitors may initially leave your site to check out relevant information but if you are providing good information on your own site they will come back for it.
When you take a look at authority sites that rank well in the search engines they always link to external resources. Wikipedia, for example, includes citations and external links where appropriate.
Google ultimately wants its users to find what they are searching for, so when you link to other authoritative and relevant websites, you are providing a great service to Google's users. This makes your website a more valuable resource, in Google's eyes.
What are the benefits of outbound links?
1. Search engines reward this behavior
When you link out to other sites search engines see that your website is not a closed community. Google loves a lot of open community websites, such as Facebook, Wikipedia, Twitter, and many other social based websites.
Search engines can detect the outbound links coming from your website and could reward this behavior with a ranking increase.
Many believe that the more people that click on your links, the more beneficial it is for your SEO. Google can determine there is a lot of user activity happening on your website which is a positive thing in their eyes.
2. Linking out can incentivize some inbound links
When you are linking out to other websites, your outbound links can be detected by other people's SEO tools. Most website owners are able to detect any incoming links to their websites by using some tools, including the Goggle Webmaster Tools.
In some cases, they are going to link back to your website. If this is the case, it's likely that you will get some other additional backlinks from other people.
Getting links from this method is considered as the most natural way to earn links from other websites. By doing so, you are able to reach high ranking on the search engines.
3. Linking out strategy can get you traffic
There are a lot of bloggers, journalists, and any other people who are able to help you promote your websites, especially if they find your outbound links from your website.
By linking out to other people's blogs or sites, you are going to enter the blogging community. As as result of participating and contributing to this community some may be very happy to help you promote your website.
By letting them know you have linked to their blog they may let their readers know and send you some traffic in return.
4. Create authoritative website
There are many studies showing that "linking out" method is very effective to improve the authority of your website. By doing so, you are going to send some authoritative signals to any search engines, including Google and Bing.
These search engines love to put the authoritative website on the first page of their search engine result pages.
Just make sure not to overdo linking out. It should form part of your overall SEO strategy but don't link out for the sake of it. Only do external linking when it makes sense and is relevant to your post.
Do outbound links form part of your SEO strategy?