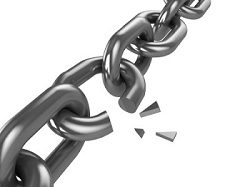 If you use CommentLuv Premium on your blog you will probably have seen the discussions about the bad or broken  links in the comments and their possible effect on your SEO.
Google scans your blog's comment section and some users have removed the plugin for fear that the broken links could damage their ranking.
There is some controversy about that but broken links can affect your blog load time and Google takes that into account in it's ranking algorithm.
A key part of SEO is making your site friendly to the spiders. If they can find their way around your site, they can index it, and then your site will get more page views.
Continue reading CommentLuv Link Cleaner Plugin Fixes Broken Links In A Jiffy