I realized when I mentioned the CommentLuv Plugin in my last post that I had not written a post about it even though I had meant to.  So, as I am often being asked by subscribers how to get free traffic here's my long overdue post about how to get free traffic to your blog with CommentLuv Premium.
There are two versions of this WordPress Plugin. CommentLuv Lite which is the free version and CommentLuv Premium the paid for version which has a whole host of added features.
I started out using the free version as soon as I heard about it. I liked it so much that it was a no brainer to upgrade to the premium version with all the added features as soon as it was launched last November.
It is the brainchild of Andy Bailey, a guy from the UK, who had the brilliant idea of combining 8 plugins into one.
What does the CommentLuv plugin do?
The free version allows you to reward your readers by automatically placing a link to their last blog post at the end of their comment if they have the plugin installed on their site as well.
Normally, when you leave a comment on a blog you get the chance to leave your name and website URL but the link is nofollow. Nofollow links were introduced on blogging platforms quite a few years ago to try to discourage spam comments.
Then, one day some bloggers decided that they could encourage more people to comment and get more traffic to their blogs if they made them dofollow. This was quick and easy to do by intalling the Dofollow free WordPress plugin.
A lot of bloggers were using the two plugins CommentLuv and DoFollow and some bloggers started lists of bloggers who had changed their blog to dofollow and used the CommentLuv plugin.
This made it easy to find blogs in your niche where you could:
Make a valuable comment
Get a dofollow backlink to your site
Leave a link to your last blog post
This proved a great way to get free traffic to your blog. If your comment provided good value and your last blog post sounded interesting enough other readers were likely to click on the link and visit your blog. Once they read the post they would leave a comment.
My  tip on how to get your comment read is to be one of the first few to comment on the post.  Here's how:

When you find a blog in your niche where the blogger posts regularly and gets a lot of traffic subscribe to the blog so you will get notified when the next post is published. Then go there immediately and leave your great comment.
Then, Andy developed the CommentLuv Premium which, as well as a host of other fantastic features, allows you to choose from 10 of your recent posts in a drop down menu when you leave a comment.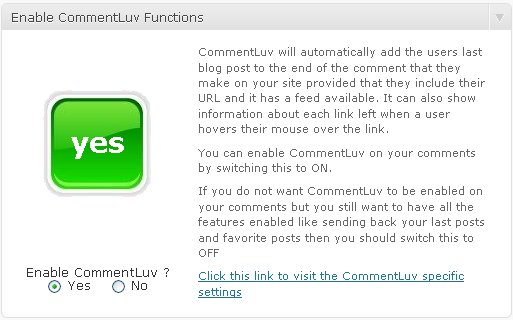 It also integrates with twitter, facebook and google plus and helps to make your posts go viral.
Are you beginning to see how this helps to get free traffic to your blog?
If you have been using KeywordLuv then you won't need it if you install CommetLuv Premium because it allows your visitor to leave their keywords after their name. You can choose how many they can include too so they don't spam you with keywords.
The plugin includes GASP (Growmap Anti Spam Plugin) which is extremely effective at combatting spambots, trackback spam and human spam. Yes, you can discourage human spam by setting rules for your commenter or his comment will get spammed. Good huh?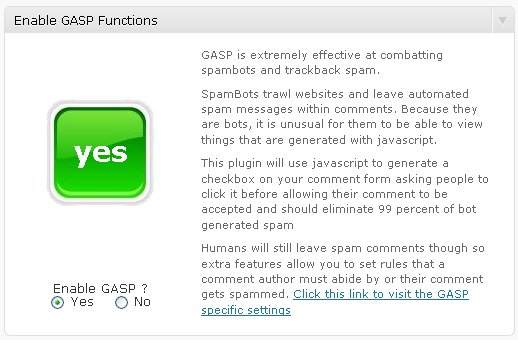 Rather than me going on about what it does why don't you watch this video where Andy Bailey explains it in much more detail:
Once you have CommentLuv installed you can go to this great resource that Ana Hoffman from Traffic Generation Cafe has just published. Here you can find a list of quality CommentLuv enabled blogs where you can comment, get one way links and build relationships.
With CommentLuv installed I really feel as though I belong to a family. I "luv" it when I find a blog with it installed. I know that if I leave a really good comment and the blog post I choose to display at the end of my comment is of interest to the blog owner or other visitors I will get free traffic from it.
So now can you see  how to get free traffic to your blog with the brilliant CommentLuv Premium WordPress  Plugin?
If you are already using it why don't you share your traffic results with my readers?