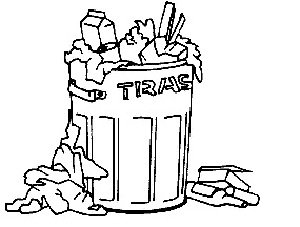 This has been bugging me for a while now so I am going to get it off my chest.  I have said it before and I am saying it again. If you are going to take the time to comment on my blog posts then make great blog comments if you don't want to get trashed.
Think that's a bit harsh?
Well, what use are wishy washy comments like "great article, keep up the good work" or "think that is the best article that I have read" or "Thanks for sharing this very interesting post. Keep it up always"?
I don't see these sorts of blog comments as any form of flattery. They just scream that you have not even read the post.
When I see comments like that I just think they are a very lazy way to try to get a dofollow backlink because I use the CommentLuv Premuim  plugin.  (Or, maybe you outsource your comments and don't check to see what sort of comments your outsourcer makes.)
In the days before blog commenting became a way to get a dofollow backlink the whole point of making a comment was to join in the discussion and add something that other readers might find useful.