I have had a few questions about keyword research. Everyone has their own favourite way but this is how I do it using free keyword research tools.
Keyword research is one of the most critical components of any internet marketing campaign. Without proper keyword research, it will be much harder for people to find your website and for you to make money online.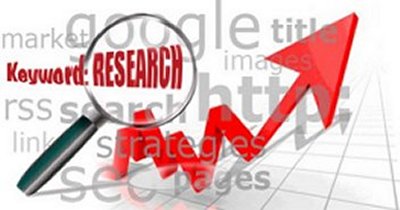 First I do some preliminary research. I use a number of free keyword tools to find a large number of keywords that I could target for my niche.
The main free keyword research tool I use is:
Google Keyword Tool:
http://adwords.google.com/select/KeywordToolExternal
This tool returns results directly from Google's own database of searches people have performed.
Although no keyword tool is 100% accurate, this data is likely to be the most accurate you will find.
Google will give you around 100 keywords. You can then dig deeper by taking some of the keywords it returns and using those as seed keywords to find even more.
If you are creating a small niche site, you may want to focus on just a handful of keywords. In this case, the 100 keywords you originally find may be enough. If you want to create a large authority site, you will potentially want thousands of keywords. This will require you to continue digging, using some of the keywords you find as additional seeds.
I also use SEOBook free keyword suggestion tool

http://tools.seobook.com/keyword-tools/seobook/
It gives you a daily estimate of traffic generated for your search term by several search engines such as Google, Yahoo and Bing as well as a Wordtracker count and an overall estimate.
It also has links to Yahoo and Google suggest, Google insights, Google trends, Adwords tool,  and Keyword Discovery.
You have to register to use it but I consider it worthwhile. You get a few freebies for your trouble – the Seo Toolbar, a rank checker, video tutorials and an email guide to Seo basics.
Wordpot free keyword tool

http://www.wordpot.com/
You have to sign up for a free account to use Wordpot as well. They claim that it is faster than their competitors and they provide some good tips.
Wordpot is good for long-tail keywords that do not always show up in other keyword research tools.You can digg deeper into a particular keyword phrase with one click to help laser target you efforts.
Analyze
Once I have a list of keywords, I analyze them. Not every keyword is going to be one I would want to focus on. Some won't have enough traffic to make them worth the time, and others will have too much competition to give me a reasonable chance to rank.
There is a specific "formula" I use to determine which keywords I want to focus on.
The keyword should have:
At least 1,000 monthly searches
No more than 30,000 pages in Google "in quotes"
No more than 10,000 results for "allintitle"
I don't generally use keywords that have less than 1,000 searches per month because they don't usually bring enough traffic to justify the effort.
Assess competition
I like to find out how many people are using each keyword phrase on their pages. You do this by entering the keyword into Google in quotes. This will tell you how many other pages contain that exact phrase.
To find out how many pages are using a particular keyword in their title I search Google using this: allintitle: "keyword in quotes".
Google and other search engines usually give a tremendous amount of weight to the words appearing in the title of the document.
After I have used all of the keyword phrases that I found that fit the main criteria, I then start to use other keywords.
By using these free keyword research tools sticking to those keywords that fit the criteria in the beginning you can start to rank better and see traffic and make money online sooner.