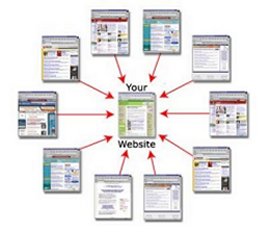 I have just come across Dupli Terminator, a new type of free article spinner. Article spinning in the main has a bad reputation because most of them just don't work well enough. This one is supposed to be different so I was eager to try it.
If you've used an article spinner before you will know that they usually churn out articles that are complete and utter rubbish. I'm sure you have seen these articles that just don't make any sense at all.
Most of the article spinners that I have tried rely on you adding alternative words and phrases to create a bunch of articles that differ slightly from each other. This can take time but some marketers believe it's well worth the time and effort it takes to get a readable article.
Article spinners allow you to take your own or PLR articles and turn them into new articles that differ from the original enough not to be flagged as duplicates by Google.
Some paid versions incorporate an article directory submitter so you can submit your newly created articles to hundreds of article directories getting valuable backlinks to your site.
Dupli Terminator is a new free article spinner from Patric Chan that has a brain of its own. You just paste your article into the software application and press a button and in a few seconds you have a new article with good reading quality. (or so they say – more of this later)
Easy installation
I read in some reviews that it is an online application and it is, but what they didn't say was that you have to download it first and then upload the files to your own hosting account. That might put some newbies off to start with but it does come with full instructions and Patric offers an installation service for just $10.
I found the instructions easy enough to follow and uploaded it without any problems. I noticed on some of the internet marketing forums that some people have had trouble with their installations so I gave myself a pat on the back. I am not the most technically minded person.
The Dupli Terminator free article spinner test
Once I got it installed I couldn't wait to try it out. You just enter the keywords that you want retained, choose the degree of uniqueness you want, press a button and the intelligent brain does the rest.  In a couple of minutes you have a brand new article that is supposed to have good read quality.
Well, I have to say that mine didn't. I thought it might have been the article so I gave it another try.  Same result. An article that didn't read right at all.
What they are saying in forums
I visited a few forums again to see what others where saying about it and I came across different opinions. Some were saying it was excellent and others found that it didn't produce the good quality articles that they expected.
There is a paid version of Dupli Terminator. It allows you to upload a zipped file of 20 articles to the spinner and process them the same as before. It comes with a money back guarantee so you can try it out risk free.
If you are not concerned too much with readability and just want to submit a lot of articles to directories to get backlinks or for use with autoblogs to make money on the web then it's a quick and easy solution.
But, if you are branding yourself as an expert in your niche and want to look professional then you will not be happy with the results unless you carefully edit the articles.
I have not found anything better than the article spinner that is part of Submit Your Article which I posted a review on here:
Submit Your Article Review
Give Dupli Terminator Free Article Spinner a try here: