I just heard the story about Steve who tried numerous times to start an Internet business. It wasn't until his eighth attempt at launching a product that he saw a decent response and a healthy number of sales.
He was over the moon as he had sold 11 of his products in the first 24 hours that his new website had been online.  Finally, there were signs that he had at last got it right.
What was so amazing about his story was that he didn't let his "failed" attempts put him off. He learned from his mistakes and kept moving toward his goal. He knew that success was just around the corner if he could just get it right.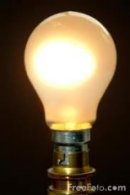 This reminded me of the story of Thomas Edison who, when someone asked him what it felt like to have failed to invent the 'light bulb' so many times, replied  "I haven't failed to invent anything… I have simply found 100 ways NOT to make a light bulb"
So it really all boils down to how we view our so called "failures". After those first few attempts Steve could have simply given up. But he didn't, he believed in himself and persevered.
There are so many stories both off and on the internet of people who did not take no for an answer. They believed in themselves and kept going until they succeeded.
In fact, in order to succeed you will probably need to fail a few times along the way.
The key point here it that you need to change the way you think about failure by putting yourself in a place where you handle both your successes and your failures in exactly the same way.
So, when you test something and it doesn't work, simply take a step backwards and rethink things. Try again doing the same thing with a slightly different approach until you succeed in reaching your goal or whatever it was you set out to achieve.
This is how successful people handle their successes and failures.  So if you have failed a few times in your attempts at making money online don't give up! Like Steve, success could be just around the corner for you.
How do you handle your "failed" attempts at internet marketing?