I ha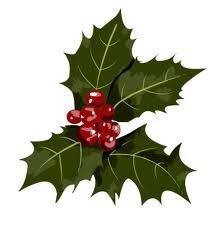 ve just battled my way through 2 supermarkets and Marks & Spencer's food section this morning trying to get what I wanted!  Why do they run out of things that you depend on getting?
I got out early to try to beat the rush but everyone else had the same idea! As usual people are piling their trolleys high with enough food to feed an army twice over.
I thought I was going to have a problem with the hand held self scan system in Waitrose again this morning. As their system crashed last week when I was going around the store with my scanner I was apparently "locked out" this morning and had to be "unlocked".
I wasn't the only one though and we all had a bit of a moan while we waited to be unlocked so we could use the scanning system. This is the great system  that is designed to save time! Technology is great when it works but what a headache when it fails.
Luckily I did not have to do a massive shop. We are going to my husband's elder daughter and son-in-law's for Christmas Day. We are looking forward to spending some time with his two grandsons.
His younger daughter and son-in-law will be there too with their daughter.  All our grandchildren are a delight. ( we would think that wouldn't we!)
Then we are spending the day at my cousins on 27th where I'll be seeing my brother & sister-in-law.  On 29th we're off to Stoke-on-Trent to see my elder son and two granddaughters.
My younger son and his family are in Australia so we won't be paying him a visit.  He'll be sunning himself on Bondi Beach no doubt but  will have a Skype chat on Christmas morning though.
So, no cooking turkey & trimming for me this year. I have made my own Christmas pudding for as long as I can remember and it's no different this year. It's tradition now that I supply the Christmas pudding and I have been appointed chief Brussels sprouts chef too.
Ever since I tried out a recipe for Brussels sprouts with ginger, garlic, soy sauce and balsamic vinegar one Christmas I have been put in charge of cooking the sprouts.  Even people who normally hate Brussels sprouts like them like this. ( recipe is in the comments if you want it)
Now all I have to do is marzipan & ice the cake and the wrap up some prezzies then I'm done.
What about you? Are you getting there?
One of my Facebook friends just posted this inspirational quote and I thought I would share it here.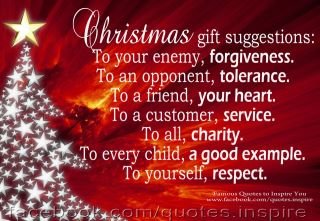 Wishing you a wonderful Christmas and an amazing 2012.