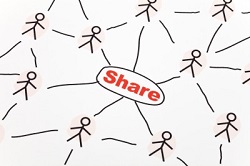 There's been a flurry of listbuilding courses released recently but I don't think I have seen any mention of using viral reports as a way to get new email subscribers.
In my last post I wrote about some strategies for content marketing and creating a free report from your content was one of them but you can take it one step further and make it go viral and get more email subscribers.
What is a viral report?
A viral report is  a free report that spreads across your niche like a virus because it contains such good information that your readers want to share it with others.
Have you ever downloaded a free report that doesn't  have a website link inside? I have and I can't imagine why any marketer would want to miss a trick like this.
Even if the report does not go viral he's missed a vital oportunity to entice the reader to his or her website or affiliate site.
Continue reading How to Get Email Subscribers with Viral Reports