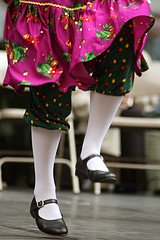 I'm back to blog hopping again!  If you haven't come across the term before it simply means blog commenting. You leave comments on other blogs as a way to get backlinks and traffic to your blog. Alex Jeffreys called it Oil Rig Hopping.
I must admit that although I tried to do it regularly when I first started this blog I have fallen by the wayside recently. I found it and still do quite difficult to find blogs with up to date, frequent posts that attracted traffic in this making money online niche. You can tell if they get a reasonable amount of traffic and if they are popular by the number of comments they get.
But, since I started Marc Milburn's coaching, I am going all out again to be more consistent with my blog commenting. It really pays to be among the first few people to make a comment as your comment is more likely to be noticed and read by others.
If they like what they read they may click on your name which will take them to your blog if you have filled in your URL when you leave the comment. Hey presto, you have a visitor!
Add great tips
"If they like what they read" is the whole point. You must make a comment that really adds to the blog post. You should leave a really helpful tip that will make people take notice of you. If they see your name & helpful comments regularly then they will want to visit your blog to see what you are offering. You get to brand yourself as a expert too.
It's no good leaving a comment like I often get on this blog " Nice post Sandy, keep up the good work"  or "can you send me your photo?"  Yes, really! I get comments like that.
No one is going to bother to click through to your site if you leave comments like that! I never approve those types of comments anyway so they never get read at all. I don't send them my photo either as flattered as I am that they want my photo!
Beware of the moderator
That's the other thing. Most blog owners have their blogs set to moderate comments before they get published so if you want your comment to be published you must not spam or try to put an affiliate link in the post. The URL field is the place to put your link.
It can take some time to build up traffic like this but it is well worth doing. It will happen in the end.
DoFollow & NoFollow Blogs
There are dofollow blogs and nofollow blogs.  When you make a comment and leave your URL most blogs have or used to have a nofollow link policy. This means that search engine spiders will not follow the link so it will not count as a back link or "link juice" as it is sometimes called. It's still worth leaving comments on nofollow blogs as can still get traffic from the link.
Some WordPress blogs have rebelled against this and made their blogs do follow. They use CommentLuv and KeywordLuv plugins as I do on this blog. They help to increase comments as bloggers search out blogs with them.
KeywordLuv & CommentLuv
KeywordLuv allows you to use your keywords with your name in the name field and that can help you get ranked in the search engines for your most important keyword phrases. CommentLuv automatically places a link to your last blog post at the end of your comment.
When you get enough backlinks your site could appear on the first page of Google. Wouldn't that be something?
You can do a search for dofollow blogs. There are a few sites that act as directories for them. There is also a neat firefox addon called NoDoFollow that you can use or simply click on "View" at the top of Firefox browser and then page source in the drop down menu. In Internet Explorer it's "Page" and then page source. Search for the nofollow tag.
Well I'm off blog hopping again now. I will probably do another post about it again to let you know what effect it has had on my traffic. If you have any tips on blog commenting please leave a comment,  following the rules of course!